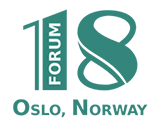 The right to believe, to worship and witness
The right to change one's belief or religion
The right to join together and express one's belief
TAJIKISTAN: Why can't women wear the hijab for internal identity photos?
Although Tajikistan permits Muslim women to wear the hijab, or head and neck scarf, for international passport photos, it normally does not permit this for internal identity documents. Many Muslims think that it is unacceptable for a woman to be photographed without wearing a hijab, so many Muslim women, especially in very devout Muslim areas, do not have an internal identity document. Pulat Nurov, of the government's committee for religious affairs, has told Forum 18 News Service that this insistence on photographs without hijabs has caused problems, but claims that only a "very small percentage" of Muslim women regard this demand as "unacceptable". He also told Forum 18 that his committee has persuaded the police to make exceptions to the general rule in individual cases.
Local Muslim women in Isfara district of northern Tajikistan are being denied an official identity document because they refuse to be photographed for it without the hijab, a scarf covering the head and neck, Forum 18 News Service found on a visit to the region in May. "Under Muslim law, a woman cannot show her face in public, much less have her photograph taken without the hijab," the head of the district branch of the Islamic Revival Party Abdusator Boboyev insisted to Forum 18 in Isfara. "We regard this demand for women to be photographed with their hair uncovered as a gross infringement of the rights of believers."

Local television journalist Ikhbol Teishiyev estimates that around 90 per cent of women in the district have no identity document (also known as an internal passport). "I wouldn't say absolutely that all these women are refusing to get a passport photo taken simply because of their religious beliefs," he told Forum 18 in Isfara. "Many simply don't see any need for a passport. But if the authorities would allow women to have their photographs taken wearing the hijab, the percentage of women issued with a passport would undoubtedly be much higher."

Ironically, women may be photographed wearing a hijab for their international passport, valid for foreign travel.

Isfara district is one of the most devoutly Islamic districts in Tajikistan and most women wear the hijab. However, as Boboyev stressed to Forum 18, the issue of photographs for identity documents applies not just in Isfara district. He said that given that many local residents are devout Muslims, the issue is more urgent in Isfara, but Muslim women are refusing to apply for such documents elsewhere in the country.

"It is interesting that in Russia, where Muslims make up just 20 per cent of the population, women are allowed to have their photos taken wearing the hijab, but here, where virtually all the population is Muslim, the authorities are compelling women believers to commit a sin," Boboyev told Forum 18.

Chief specialist on Islam at the government's committee for religious affairs in the capital Dushanbe, Pulat Nurov, confirmed that the insistence that women are photographed without their heads covered has created a problem. "The overwhelming majority of women do not consider it a sin to have their passport photos taken without the hijab," he told Forum 18 from Dushanbe on 8 June. "But a very small percentage of Muslim women think such a concession is unacceptable for a Muslim."

He said that several such women have appealed to his committee, adding that "each time" the committee has contacted the police and persuaded them to make an exception and allow the women to have their photos taken wearing the hijab.

"It is true that the law does not state anywhere that women do not have the right to have their passport photos taken wearing the hijab, but on the other hand, photographs taken in that way conceal women's main features," Nurov told Forum 18. "We have been open with women who want to be photographed wearing the hijab and warned them that if they start travelling around the country with these passports then they are more likely to encounter problems with the police."

As well as in Tajikistan, Muslim women have faced problems securing the right to wear the hijab when photographed for their identity documents and in other official situations in Uzbekistan and Azerbaijan, both countries with a Muslim majority population.

For more background see Forum 18's latest religious freedom survey at http://www.forum18.org/Archive.php?article_id=190

A printer-friendly map of Tajikistan is available at http://www.nationalgeographic.com/xpeditions/atlas/index.html?Parent=asia&Rootmap=tajiki
Latest Analyses
Latest News
27 May 2004
It is not yet certain who killed Baptist pastor Sergei Besarab in Isfara, but reliable sources insist to Forum 18 News Service that a previously unknown Islamist group called Bayat was behind it, a group said to be associated with the banned Islamic Movement of Uzbekistan and Afghanistan's Taliban. The authorities state they have arrested a group of Bayat members for the murder and other crimes, but some local Muslim politicians have denied to Forum 18 that Bayat exists. Echoing a local newspaper attack on Besarab just before his murder, Isfara's mayor, interviewed by Forum 18, attacked Besarab's missionary work, referring to his past criminal convictions and alleging that the killing was solely drug-related. The mayor produced no evidence for his allegations and Tajikistan's Baptist Church has firmly refuted them, pointing to the spiritual rebirth Besarab underwent when he became a Christian in prison, and his subsequent active growth in faith. The man thought to have carried out the murder, Saidullo Madyerov, is the son of the former imam of Isfara's central mosque. Isfara is one of the most devoutly Muslim regions of Tajikistan.
21 May 2004
As the city authorities in the capital Dushanbe order the local Jewish community to vacate their century-old synagogue by July to clear the site for a new presidential palace, the synagogue's rabbi has pleaded to allow it to remain. "The authorities could meet the Jews half-way and not demolish Tajikistan's only synagogue," Mikhail Abdurakhmanov told Forum 18 News Service. He stressed that the synagogue had been built by believers and that today's remaining Jewish community is too small and poor to rent a new building or build another synagogue. The city's senior religious affairs official told Forum 18 the synagogue is of "no historic value" and that there was no way it could be included in the reconstruction plan "because it would spoil the entire layout of the complex".
16 February 2004
In all Central Asian states easily the largest percentage of the population belongs to nationalities that are historically Muslim, but it is very difficult to state the percentage of devout Muslim believers. Governments are intensely pre-occupied by "political Islam", especially the banned strongly anti-western and antisemitic international Islamic party Hizb-ut-Tahrir. However, there is absolutely no certainty that all Muslims subject to severe governmental repression are Hizb-ut-Tahir members. In Uzbekistan, where there are estimated to be 5,000 political prisoners alleged to be Hizb-ut-Tahir members, mere possession of Hizb-ut-Tahrir literature is punished by at least 10 years' in jail. Also, Muslims' rights have been violated under the pretext of combating Hizb-ut-Tahrir. In southern Kyrgyzstan, for example, teachers have told children not to say daily Muslim prayers - even at home - and banned schoolchildren from coming to lessons wearing the hijab, the headscarf traditionally worn by Muslim women.