1 2 3 4 5 6 7 8 9 10 11 12 13 14 15 16 17 18 19 20 21 22 23 24 25 26 27 28 29 30 31 32 33 34 35 36 37 38 39 40 41 42 43 44 45 46 47 48 49 50 Next > >
11 February 2019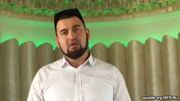 Imam Fazliddin Parpiyev fled Uzbekistan "for my safety" after appealing to President Mirziyoyev "as Muslims .. cannot have full freedom of religion and belief". Muslims are blacklisted for memorising the Koran for a state-run competition, and imams are rotated to stop them influencing congregations.
30 January 2019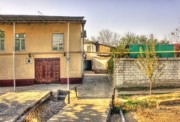 Police searched a woman's flat in Bukhara to seize a New Testament Shukhrat Safarov had given her. A court fined Safarov and ordered the book destroyed. The government's Religious Affairs Committee claimed that using the New Testament for "missionary purposes" is illegal.
29 January 2019
In Urgench and Namangan Region, Protestant Christians complained about police raids and house searches without warrants, as well as police pressure on individuals to sign fabricated statements. "Investigations" in both places found no police wrongdoing. Instead, church members face possible punitive measures.
5 December 2018
Police raided Protestants enjoying a meal, searching the home without a warrant, confiscating a New Testament. Officials tried to pressure one guest to accuse the host and the pastor of holding "unauthorised religious meetings", threatening to take her two children and ordering her mother-in-law to beat her.
29 November 2018
For the first time Uzbekistan's military has raided Tashkent Baptists meeting for worship. Asked why the military were involved, officials said "it is a special operation". Police threatened Baptists they "will come every Sunday and disrupt the Church service every time until we give up and stop our activity".
23 November 2018
After a 19 November raid, Protestants are threatened with prosecution for having legally-bought religious literature. Officials who in September tortured Protestants and thieves who stole property from them remain unpunished. And 16 male police officers together "humiliated and pressured" a 19-year-old female Jehovah's Witness.
19 October 2018
In Uzbekistan's Bukhara Region police try to stop males under 18 attending mosques. In Tashkent Region Protestants illegally detained faced police "psychological pressure" resulting in two being hospitalised. In Navoi Region, courts have ordered legally-bought books including Bibles and New Testaments to be confiscated.
20 September 2018
After police and SSS secret police raids, at least eight bloggers were jailed "to intimidate all others who want to speak about freedoms", a relative of one told Forum 18. Tashkent blogger Adkham Olimov, jailed for 15 days and fined at a midnight court hearing, had to pay for his own jailing.
14 September 2018
Without his participation or knowledge, Uzbekistan's Supreme Court rejected Gayrat Ziyakhojayev's appeal against his criminal conviction for sharing Muslim texts with friends. A Tashkent Region court returned a criminal case against a Jehovah's Witness couple to prosecutors. The case seeks to punish them for sharing their faith with others.
20 July 2018
Jehovah's Witnesses Yevgeni Kupayev and Natalya Kupayeva face criminal trial on 23 July for sharing their beliefs. Police acted illegally during latest arrests, and a male police officer searched the bodies of women. Officials have refused to answer Forum 18's questions about their actions.
1 2 3 4 5 6 7 8 9 10 11 12 13 14 15 16 17 18 19 20 21 22 23 24 25 26 27 28 29 30 31 32 33 34 35 36 37 38 39 40 41 42 43 44 45 46 47 48 49 50 Next > >