< < Previous 1 2 3 4 5 6 7 8 9 10 11 12 13 14 15 16 17 18 19 20 21 22 23 24 25 26 27 28 29 30 31 32 33 34 35 36 37 38 39 40 41 42 Next > >
7 December 2018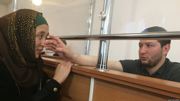 A court jailed 28-year-old father of one Dadash Mazhenov for over seven years for posting Islamic talks online, the second jailing by the same court. The secret police claimed the talks promoted terrorism, which both men reject. The judge sought to have Mazhenov's lawyer punished for "correctly defending the interests of his client".
30 October 2018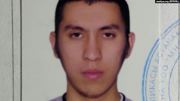 In April 2017 Kazakhstan jailed Kuanysh Bashpayev for later banned Islamic talks. Now Galymzhan Abilkairov, one of two who posted some of the talks online before the ban, has been jailed for seven years, seven months. Dadash Mazhenov's verdict is due on 5 November.
17 October 2018
Murat Bakrayev has not been in his native Kazakhstan since 2005, but Kazakhstan now wants his extradition from Germany on terrorism-related accusations. Family and friends say he is being detained and his extradition sought for refusing to join Kazakh state-controlled mosques and teaching Islam.
28 September 2018
Parliament's upper house adopted almost unchanged wide-ranging amendments to Kazakhstan's Religion Law and 10 other laws in both first and second readings on 27 September. The Amending Law – described by one Muslim as "extremely harsh" – returns to the lower house, the Majilis, before final adoption.
25 September 2018
Parliament's upper house is due to hold its first and possibly also second reading on 27 September of wide-ranging amendments to Kazakhstan's Religion Law and other laws. "This draft Law is extremely harsh, harms the rights of believers and should not be adopted in its current form," a Muslim told Forum 18.
4 September 2018
Kazakhstan restricts freedom of religion and belief, along with interlinked freedoms of expression, association, and assembly. Forum 18's survey analyses violations including increasing numbers of prisoners jailed for exercising freedom of religion and belief, with increasing types of "offences", prosecution numbers, and fine levels.
22 August 2018
On 3 September, Jambyl Regional Court is due to hear appeals by husband and wife Aidar Kharsanov and Zarina Manu against combined fines of more than four months' average wages. Police raided their home while they were teaching Koran to school-age girls and a lower court fined them.
26 July 2018
A judge in Aktobe Region punished seven Muslims with restricted freedom sentences of one to three years for holding religious meetings. Four were also given 120 hours' community service. A court has awarded compensation to atheist writer Aleksandr Kharlamov who was held for six months during a nearly six-year criminal investigation.
4 July 2018
Of 79 known administrative prosecutions in the first half of 2018 for exercising freedom of religion or belief, 61 ended with fines of up to four months' average wages. A quarter of those punished also received three-month bans on activity. Meeting for worship, offering religious literature and sharing faith without state permission triggered such punishments.
5 June 2018
Wide-ranging amendments to Kazakhstan's Religion Law and 11 other laws that seem set to increase still further the already tight restrictions on freedom of religion or belief begin consideration in Parliament's upper house. Working Group chair Sergei Ershov was unable to say if he would send the draft Law for an OSCE review.
< < Previous 1 2 3 4 5 6 7 8 9 10 11 12 13 14 15 16 17 18 19 20 21 22 23 24 25 26 27 28 29 30 31 32 33 34 35 36 37 38 39 40 41 42 Next > >