< < Previous 1 2 3 4 5 6 7 8 9 10 11 12 13 14 15 16 17 18 19 20 21 22 23 24 25 26 27 28 29 30 31 32 33 34 35 36 37 38 39 40 41 42 Next > >
11 July 2019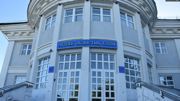 Bolat Isabayev was fined for leading a home worship meeting on the most sacred day annually for Jehovah's Witnesses. A court fined two ethnic Azeri imams in Zhambyl Region for maintaining funeral prayer rooms without state approval. Police fined or tried to fine up to 20 members of Karaganda's Revival Protestant Church after raiding a birthday party.
21 June 2019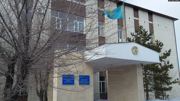 Kazakhstan has banned three books by authors associated with the banned Tabligh Jamaat Muslim missionary movement. A Prosecutor's Office official claimed to Forum 18 that the three books include calls to "extremism and terrorism", but neither the court nor "expert analyses" backed this. "We don't have censorship, we just check the content of religious publications," another official claimed.
18 April 2019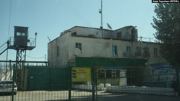 In addition to one Muslim on trial in Shymkent, 18 individuals are known to be currently jailed for exercising freedom of religion or belief. All are Sunni Muslim men. A further 11 are serving restricted freedom sentences. A further 13 are under post-jailing bans on specific activity. A further 28 who have completed sentences still have their bank accounts blocked.
16 April 2019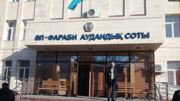 If convicted at his closed trial in Shymkent, 41-year-old Muslim Dilmurat Makhamatov faces up to 19 years' imprisonment. Kazakh police claimed he conducted "illegal preaching among Kazakhstanis via the internet" while in Saudi Arabia. After he was forcibly taken to Kazakhstan charges of "inciting religious hatred" and "propaganda of terrorism" were revealed. His friends reject the accusations. The trial resumes on 22 April.
22 March 2019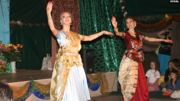 Police raided a third Baptist church in Taraz, summarily fining two more worshippers. Only one of five now fined did not appeal. "We don't pay fines voluntarily, so they'll take the money from his pension," a Baptist noted. Police raided a Hare Krishna meeting in Atyrau. Officials later withdrew the prosecution.
4 March 2019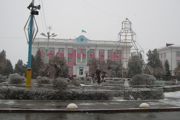 Police in Taraz – including anti-terrorism officers – raided two Baptist worship meetings on successive Sundays in February. Police fined three Baptists and issued two warnings. Despite claiming "our laws don't ban praying", state religious affairs official Balgabek Myrzayev defended punishing people meeting for worship without state permission. A government minister has claimed that legal changes restricting freedom of religion and belief may be brought back in 2020.
1 March 2019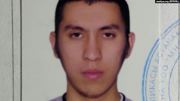 Germany rejected Kazakhstan's request to extradite Murat Bakrayev for talks on Islam Kazakhstan insists incited hatred and terrorism. A Kazakh judge ordered Muslim books destroyed, including a hadith collection. A Kazakh court rejected Muslim prisoner of conscience Kuanysh Bashpayev's request for conditional release after earlier torture.
27 February 2019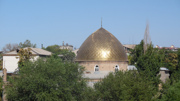 Forcibly returned from Saudi Arabia in December 2018, Dilmurat Makhamatov is in pre-trial detention in Shymkent as the KNB secret police investigate him for allegedly "inciting religious hatred" and "propaganda of terrorism" for remarks on Islam. The KNB investigator repeatedly refused to discuss Makhamatov's case with Forum 18.
14 February 2019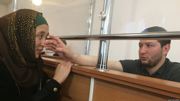 A Balkhash court jailed Abilai Bokbasarov for three years to punish him for meetings about Islam. It also banned him from exercising freedom of religion for five years after his term, the equal longest such ban. A judge refused to explain what he will be banned from doing. The government withdrew proposed further legal freedom of religion and belief restrictions.
1 February 2019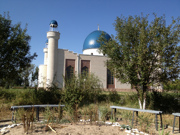 Full list of 171 known administrative prosecutions in 2018 to punish exercising freedom of religion or belief. Of these, 143 ended up with punishments, including fines, worship bans, seizures and destruction of religious literature, short-term jail terms and one deportation.
< < Previous 1 2 3 4 5 6 7 8 9 10 11 12 13 14 15 16 17 18 19 20 21 22 23 24 25 26 27 28 29 30 31 32 33 34 35 36 37 38 39 40 41 42 Next > >