1 2 3 4 5 6 7 8 9 10 11 12 13 Next > >
14 January 2020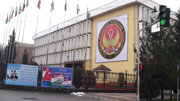 Jehovah's Witness conscientious objector Jovidon Bobojonov has been held since October 2019 by the military despite offering to do alternative civilian service, even though the government claimed in March 2019 to the UN Human Rights Committee that an alternative service law is being prepared.
19 December 2019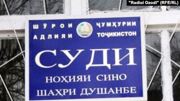 Prosecutors are seeking 18 years' jail for Sadriddin Mulloyev at his Dushanbe trial for membership of Muslim movement Tabligh Jamaat. Jehovah's Witness Shamil Khakimov, who is 68, failed to overturn his seven and a half-year strict regime jail term. Prison authorities still deny him a Bible. Protestant Pastor Bakhrom Kholmatov was freed on 17 December months before the end of his three-year jail term. However, an associated church in Konibodom remains closed after the regime forcibly closed it in 2017 after raiding and torturing church members, as well as firing them from their jobs.
11 September 2019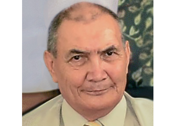 In a closed hearing in prison, a judge in Khujand on 10 September jailed 68-year-old Jehovah's Witness Shamil Khakimov for seven years, six months in strict regime custody for "inciting religious hatred". On release in August 2026, aged 74, Khakimov would be banned from religious activity until August 2029. "I am guilty of nothing," he told the court and is expected to appeal.
7 August 2019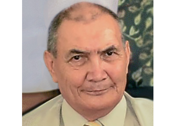 The criminal trial of 68-year-old Jehovah's Witness Shamil Khakimov in Khujand resumes on 19 August. He faces up to 10 years' imprisonment for "inciting religious hatred", charges he denies. Prosecutors claim materials confiscated from him and others contained "features of extremist activity". The investigation revealed a 2016 state "expert analysis" by three Imams claiming the distribution of a Tajik Bible translation causes "confrontation".
4 June 2019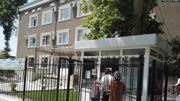 A Khujand court has extended Jehovah's Witness pensioner Shamil Khakimov's pre-trial detention for another month. His "crime", for which he was arrested in February, seems to be that he is thought to lead Khujand's Jehovah's Witness community. Against international human rights standards, he is not allowed to read his Bible.
20 March 2019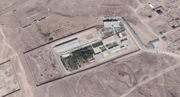 Despite recent surgery, retired widower, Jehovah's Witness Shamil Khakimov, is in pre-trial detention in Khujand under criminal investigation for "inciting religious hatred". If tried and convicted he faces five to ten years' imprisonment. His arrest followed widespread raids, interrogations and torture of local Jehovah's Witnesses.
22 February 2019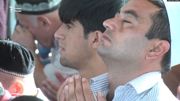 Religious communities including Jehovah's Witnesses meeting for worship continue to be raided, with interrogations lasting between 20 minutes and 14 hours and in some cases involving torture. Other religious communities also face renewed questioning, especially on finances, and whether children under the age of 10 attend meetings.
19 December 2018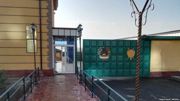 Around 50 prisoners killed in suppressing a Khujand Labour Camp riot were denied religious funerals. Officials banned washing of bodies or any Islamic prayers. Sugd Police Deputy Head claimed statements that families were not allowed to bury their dead according to Muslim rites were untrue. "Whoever says that is lying!"
18 December 2018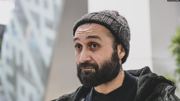 Secret police arrested Mukhtadi Abdulkodyrov for being a Salafi Muslim, two days after his return to Tajikistan from Saudi Arabia. He had written a letter of "repentance". Police opened a criminal case against Jehovah's Witness Mujibahon Isanova for complaining about a teacher's bullying of her eight-year-old son.
5 October 2018
Tajikistan continues beard and hijab-wearing bans, and has forced one couple to divorce. Police set up a roadblock to enforce the bans, which are also been enforced in schools and universities. Officials have refused to give Forum 18 a legal reason for the bans.