1 2 3 4 5 6 7 8 9 10 11 12 13 14 15 16 17 18 19 20 21 22 23 24 25 26 27 28 29 30 31 Next > >
1 May 2019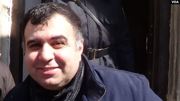 Two Jehovah's Witnesses – given one-year suspended prison terms and living under restrictions for refusing compulsory military service on grounds of conscience – failed to overturn their criminal convictions at the Supreme Court in April. Shia Imam Sardar Babayev, jailed for leading Muslim worship after gaining religious education outside Azerbaijan, awaits a European Court of Human Rights decision.
20 December 2018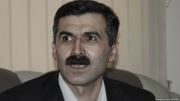 Rearrested days before a six year jail term for protesting against a ban on schoolgirls wearing headscarves ended, Telman Shiraliyev was sentenced to an additional nearly six month term. "The trial was short and took place without a lawyer as his family is too poor to afford one," human rights defender Elshan Hasanov told Forum 18.
7 November 2018
Azerbaijan restricts freedom of religion and belief, with interlinked freedoms of expression, association, and assembly. Forum 18's survey analyses violations including prisoners of conscience jailed and tortured for exercising freedom of religion and belief, strict state literature censorship, and regime claims of its "tolerance".
3 October 2018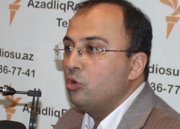 Agsu court fined three Muslims after state religious affairs officials and secret police raided a home religious meeting. A Baku court rejected theologian Elshad Miri's appeal against a state ban on his book on Islam. The government must explain to the European Court of Human Rights why it jailed Sardar Babayev for leading mosque prayers.
18 September 2018
On 6 September, a court in western Azerbaijan handed a criminal conviction to a second Jehovah's Witness conscientious objector. Vahid Abilov received a one-year suspended prison term and will be under probation for one year. He is planning to appeal. Three more similar cases might follow.
11 September 2018
Samad Alikhanov and Zahir Mirzayev were fined up to five months' average wages for offering religious literature for sale without state permission. The literature was confiscated. On 18 September a Baku court resumes hearing theologian Elshad Miri's suit against the State Committee pre-publication ban on his book on Islam.
29 August 2018
18-year-old Jehovah's Witness Emil Mehdiyev repeatedly expressed willingness to perform a civilian alternative to compulsory military service. Instead he was given a criminal conviction, a one-year suspended prison term, and will be under probation for one year. Seven similar criminal cases against other young men are with Prosecutor's Offices.
14 May 2018
Muslim theologian Elshad Miri is challenging in court the State Committee for Work with Religious Organisations decision to ban one of his books on theological grounds. The Committee operates the prior compulsory censorship of all religious materials. A court fined another bookshop owner for selling religious literature without permission.
10 May 2018
Secret police, police and religious affairs officials raided and closed another "illegal" mosque in Baku, complaining that young people "were involved in religious ceremonies". The secret police are investigating the owner. A Sheki court issued four one-month jailings and fines for protests against a plan to turn a mosque into a museum.
16 February 2018
A Court added 10 weeks to prisoner of conscience Taleh Bagirov's 20-year prison term for having micro-discs of the Koran in his cell. The Supreme Court rejected Sardar Babayev's appeal against a three-year prison term for leading mosque prayers while having foreign religious education. Six months after a Court ordered compensation for illegal imprisonment, two Jehovah's Witnesses have received nothing.
1 2 3 4 5 6 7 8 9 10 11 12 13 14 15 16 17 18 19 20 21 22 23 24 25 26 27 28 29 30 31 Next > >