1 2 3 4 5 6 7 8 9 10 11 12 13 14 15 16 17 18 19 20 21 22 23 24 Next > >
11 March 2019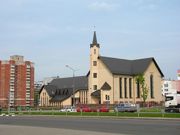 Senior state religious affairs official Leonid Gulyako without explanation rejected pleas from parishioners and the bishop for Polish Catholic priest Pawel Knurek to be allowed to return to work in Belarus. Also, a Minsk Pentecostal Church has been denied registration for the sixth time.
12 December 2018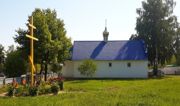 Police stopped a Baptist husband and wife from singing and offering Christian literature outside Lepel's market. "We were detained like criminals and brought to the police station," Andrei Fokin stated. A court fined the couple one month's average wages each. Bailiffs are seeking to confiscate property and ban him from driving.
11 December 2018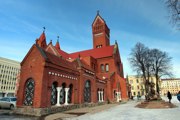 "We want to comply with the law and gather for religious meetings without fear of raids, fines or detentions," says Pastor Vyacheslav Novakovsky of Your Will Be Done Church. A Minsk official involved in the four registration rejections since 2017 told him of "an order from superiors not to register any new communities". She refused to explain this to Forum 18.
13 June 2018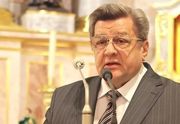 In early June the senior state religious affairs official rejected a request from the Catholic Bishop of Vitebsk for permission for a priest from Poland to replace another who is leaving. Leonid Gulyako has already in 2018 rejected another Polish Catholic priest and two Orthodox priests from Russia.
6 December 2017
The court in Lepel has repeatedly fined local Baptists since mid-October for singing and offering Christian books to passers-by near the town market. After detaining two church members, police injured the face of one and put handcuffs so tightly on another that his hands went numb. Their complaint is with the Investigative Committee.
5 June 2017
After 10 years' service as a parish priest Fr Robert Maciejewski was forced to return to his native Poland because Belarus' senior state religious affairs official refused the Catholic bishop's request to extend state permission for him to continue religious work.
7 December 2016
Senior state religious affairs official Leonid Gulyako rejects Catholic Bishop's request for Russian priest Fr Klemens Werth to serve in Vitebsk parish, the latest foreign priest refused state permission. Bobruisk officials warn Baptists if further foreigners participate in worship their church will be liquidated.
3 August 2016
Brest Regional Court unconstitutionally rejected an appeal by 21-year-old Jehovah Witness conscientious objector Viktor Kalina against his conviction and large fine for refusing to do military service. The appeal rejection came one week before Belarus' Alternative Service Law came into force on 1 July.
30 June 2016
The Belarusian government's senior religious affairs official ends 25 years' parish service by Polish Catholic priest Fr Andrzej Stopyra with no explanation. The official also denied permission for Indian Catholic priest Fr James Manjackal to visit Belarus to lead religious exercises in a parish.
14 March 2016
In December 2015, two Polish Catholic priests invited by the Church to work in Belarus were denied entry to the country. The visa application for one of the priests is being re-considered and there is a chance that the decision will be positive, Forum 18 News Service has learned. But "it's becoming ever more difficult for priests from abroad to come to Belarus" the Catholic Bishops Conference stated. Also, the government's Plenipotentiary for Religious and Ethnic Affairs, Leonid Gulyako, has as usual criticised the Catholic Church for alleged failings in clergy training and alleged "destructive" work by priests. Plenipotentiary Gulyako also threatened to revoke the state permission to exist of Jehovah's Witness communities, even though he does not have the legal power to do this. Forum 18's questions to him have not been answered. Also, no individual or belief community is able to have a religious FM broadcasting band radio station, despite several attempts. No official is prepared to take responsibility for dealing with such applications.
1 2 3 4 5 6 7 8 9 10 11 12 13 14 15 16 17 18 19 20 21 22 23 24 Next > >