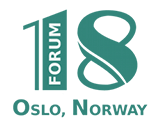 The right to believe, to worship and witness
The right to change one's belief or religion
The right to join together and express one's belief
Law enforcement officers who broke up the Sunday morning Baptist service in Balkanabad on 11 May forcibly took all those present to the police station, where they threatened and insulted the Baptists, a church statement reaching Forum 18 News Service reported. "What's the point in talking to them, they should be put in a bus and shot!" the Baptists quoted one police officer as telling them. This latest raid on the Balkanabad church came the same day as the Sunday morning Baptist service in Turkmenbashi was raided. "We are not conducting any special campaign against Baptists," Yagshimurat Atamuradov, the country's senior religious affairs official, insisted to Forum 18.
The same day that officials broke up a Baptist Sunday morning service in the Caspian port city of Turkmenbashi (see F18News 15 May 2003), the service of a Baptist church in the western town of Balkanabad was also broken up. About a dozen law enforcement officers "burst into" a private apartment in Balkanabad where the service was being held on 11 May, local Baptists reported in a 15 May statement reaching Forum 18 News Service. The Baptists were detained by force in police headquarters where they claim they were subjected to insults and threats. Balkanabad's public prosecutor refused to tell Forum 18 why the service had been raided, while Turkmenistan's senior religious affairs official denied that the authorities were conducting a campaign against the Baptists.

"Between ten and 12 people in uniform and in civilian clothes literally burst into the room and ordered us to leave the building," the Baptists reported. "The service was still under way, but the law enforcement officers ordered that it stop." The Baptists claimed that the police began to apply "physical force, even on children" to turn everyone out of the building, "paying no attention to the cries and screams of the children".

All those present at the service were taken to police headquarters, where they had to give their names, work and home addresses and nationality. They were then photographed without any option to refuse. "A sister with four children refused to be photographed, but was told that she would not be allowed home unless she consented. They threatened her 10-year-old daughter, who was born in Russia, with deportation to Russia on her own."

The Baptists claim that senior police lieutenant Govkher Kurbanova went so far as to voice her "true feelings" for the Baptists: "What's the point in talking to them, they should be put in a bus and shot!" She also voiced the "slanderous fabrication" that Baptists practise child sacrifice, an echo of Soviet propaganda against Protestants.

"We don't want to believe that the attitude of the local authorities to believers represents the view of the state as a whole," the Baptists wrote in their 15 May letter of complaint to Turkmen president Saparmurat Niyazov.

Reached by telephone on 22 May, Balkanabad public prosecutor Nogai Tashliyev refused to discuss the case. "If you want us to answer your questions about the Baptist incident, then send us your questions in writing and we will look at them and maybe then we will reply," he told Forum 18 and then hung up without warning.

The chairman of the government's Gengeshi (Committee) for Religious Affairs, Yagshimurat Atamuradov, was also reluctant to speak to Forum 18 on 22 May. "We are not conducting any special campaign against Baptists," he insisted from the capital Ashgabad. "The law forbids the activity of unregistered religious communities. Let them collect the 500 signatures they need for registration and be registered, and then they can meet." When Forum 18 commented that it is not possible for the Baptists to collect that many signatures, Atamuradov responded: "That's not my problem. The law is the law." He then hung up.

Despite Atamuradov's claims, Turkmenistan's religion law does not require registration before religious communities can function. However, officials act as though it does and penalise unregistered religious communities.

Both the Balkanabad and Turkmenbashi congregations raided on 11 May belong to the International Council of Churches of Evangelical Christians/Baptists, which rejects registration on principle in all the former Soviet republics where it operates. Its congregations in Turkmenistan face constant harassment from the authorities, which regard all their activities as illegal.

The Balkanabad church has faced repeated raids on its services in recent months and children of church members have been interrogated in school about their faith (see F18News 11 April 2003).
Latest Analyses
Latest News
15 May 2003
Angered by the presence of many children, secret police, police, procuracy and city administration officials broke up the Sunday morning service of a Baptist church on 11 May, held in a private flat in the city of Turkmenbashi. They threatened to confiscate the flat and deprive the parents of their parental rights. One official who participated in the raid has rejected Baptist complaints about the raid and said he expected the Baptists to be fined. "There were no violations of the law in the actions of the authorities," administration official Shanazar Kocheev insisted to Forum 18 News Service. "This was an illegal meeting and we broke it up." The Baptists have called on the procuracy "to defend our constitutional rights to believe in God and to confess our religion".
22 April 2003
Despite authoritarian rule, high levels of censorship of the local media and periodic barring of access to foreign-based political opposition websites, Central Asia's governments have so far only enacted limited censorship over access to religious websites based outside the region, a Forum 18 News Service investigation has found. Uzbekistan permanently bars access to the London-based website of Islamist party Hizb ut-Tahrir, though not to its Pakistan-related site. In several Uzbek Internet cafes, Forum 18 even came across the notice: "Viewing of religious and pornographic sites is forbidden". But with low Internet use in Central Asia and a population too poor to be able to afford access, Central Asia's governments – which to a greater or lesser extent try to control all religious activity - may believe they do not need to impose religious censorship on the Internet.
11 April 2003
Raided by the secret police, the police and the procuracy on 16 March, the Baptist church in Balkanabad is facing new pressure. Children have been interrogated in school about "internal church life and their Christian education in their families", a statement from the church reaching Forum 18 News Service complains. They were banned from attending services and the older ones threatened with prison. A church service in a private flat was again raided on 1 April. Forum 18 was unable to reach the secret police (which the church claims organised the interrogations) or the police in Balkanabad to find out why the Baptists are being threatened for attending unregistered religious services, which are not technically illegal in Turkmenistan.