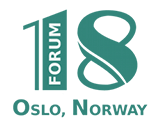 The right to believe, to worship and witness
The right to change one's belief or religion
The right to join together and express one's belief
Ukraine's security police have refused to explain to Forum 18 News Service why Japanese Buddhist monk and teacher Junsei Teresawa was taken off the train from Poland last night (4 May) and refused entry, while his valid visa was cancelled. But security police spokesperson Marina Ostapenko vigorously denied it is because Ukraine is following Russia's secret police entry ban list. "If Ukraine barred him entry he must have done something here," she insisted to Forum 18 News Service. "What's it got to do with Russia?" Teresawa described the ban to Forum 18 as "unjust, unreasonable and unconstitutional".
Members of the Buddhist Nipponzan Myohoji Order in Ukraine have protested against the cancellation of the visa of Japanese monk and teacher Junsei Teresawa on security police instructions late last night (4 May) and his transfer back to Poland. "His many Buddhist disciples in Ukraine have now been deprived of the right to hear their teacher," the Order's spokesperson Yevgeny Ihelzon told Forum 18 News Service from the Ukrainian capital Kiev on 5 May. "This is really strange – there is no reason for this." The SBU security police insisted to Forum 18 Teresawa must have violated Ukrainian law or be wanted internationally to be barred entry and denied that his presence on a Russian entry ban list would have any impact in Ukraine.

Ihelzon rejected these assertions. "Teresawa never broke the law on his many visits to Ukraine over the past fourteen years. In the opinion of our Order, this is a case of political and religious persecution." He insisted the SBU must give its reasons. "Why does our government and security service follow orders from another country – especially after our Orange Revolution?" he asked, referring to Russia. "I thought everything had changed now."

Teresawa, who is 54, was taken off the Warsaw to Lviv train at the border crossing at Mostiska. Ukrainian border guards cancelled his double-entry visa, stamping "annulled" across it, barred him entry for five years and issued him with a certificate signed by senior lieutenant O. Pits declaring that he had been denied entry on orders of the SBU (Forum 18 has seen copies of the cancelled visa and certificate).

SBU spokesperson Marina Ostapenko maintained that Teresawa had in fact been barred entry in July 2002 for five years under Article 25 of the law on the legal status of foreigners and those without citizenship. "His ban is in the interest of protecting the security of Ukraine," she told Forum 18 from Kiev on 5 May. She did not explain why Teresawa's passport was stamped to say that he has been barred until 4 May 2010 if he was banned from entry as far back as 2002.

Ostapenko refused to give any specific reason for the decision, citing "state secrecy", and resolutely rejected suggestions that Ukraine was following Russia's entry ban list. "If Ukraine barred him entry he must have done something here," she insisted. "What's it got to do with Russia?"

Ihelzon said Teresawa – well known as a pacifist who has organised numerous peace camps and marches - has been visiting Buddhist communities in the former Soviet republics since 1991. "He was denied entry to Russia and placed on the Russian FSB [security service] entry ban list in June 2000 after protesting against the war in Chechnya," Ihelzon told Forum 18. "The Russian entry ban list is transferred to other CIS countries."

He said the monk was denied entry to Ukraine at Kiev's Boryspil airport in February 2004 despite having a valid visa. However, he was able to enter Ukraine in December after the change of regime known as the Orange Revolution. It remains unclear why he has once again been barred.

Teresawa insisted that his sole purpose in travelling to Ukraine was to teach and said he had intended to stay about two weeks. "I have disciples I'm responsible for teaching," he told Forum 18 from the Polish town of Przemysl on 5 May. "I'm not a missionary." Describing the ban as "unjust, unreasonable and unconstitutional", he attributed it to Russia's dislike of his outspoken criticism of its human rights violations in the Chechen war.

Teresawa has been able to visit Kyrgyzstan and Georgia without problem since being added to the entry ban list by Russia, though Kazakhstan and Ukraine have traditionally followed the Russian entry ban list. Teresawa confirmed to Forum 18 he has been denied entry to Kazakhstan three times, most recently in March 2004.

Ostapenko of the SBU said some 6,000 foreign citizens have been denied entry to Ukraine over the past five years. "We don't separate them out into those barred on religious grounds and other grounds."

Among other foreign religious leaders denied entry in the past are American Protestant David Binkley, who was barred at Boryspil airport in July 2000 despite having a valid visa, and Ukrainian-born Moldovan citizen Father Nicolae Asargiu, an Orthodox priest of the Bessarabian jurisdiction, who was expelled and barred entry for five years in 1998 after "violating the law on religion" by working in his native village in Odessa region. In Binkley's case, he was barred "permanently" from Russia and was subsequently denied entry to Kazakhstan.

Russia has continued to ban foreign religious figures it does not like (see F18News 4 May 2005 http://www.forum18.org/Archive.php?article_id=555).

Ihelzon told Forum 18 that all five communities of his Buddhist Order in Ukraine have been given registration by the government and do not face any problems. "Four or five years ago we had a lot of problems getting registration, but there's no problem now." He welcomed the abolition on orders of the new president Viktor Yushchenko of the State Committee for Religious Affairs.

For a personal commentary on Ukraine's abolition of the State Committee for Religious Affairs, see F18News 16 March 2005 http://www.forum18.org/Archive.php?article_id=526).

A printer-friendly map of Ukraine is available at http://www.nationalgeographic.com/xpeditions/atlas/index.html?Parent=europe&Rootmap=ukrain
Latest Analyses
Latest News
4 May 2005
Two British and Danish Salvation Army officers have been denied entry to Russia "in the interests of state security," Forum 18 News Service has learnt. Colonel Barry Pobjie told Forum 18 at the Church's Moscow headquarters that "the accusations are ludicrous – this is directed not against these individuals but the organisation as a whole," he maintained, pointing out that both officers had previously worked and travelled extensively in Russia for several years. The two were traveling to a congress celebrating the elevation in the status of the Salvation Army's operation covering Russia, Georgia, Moldova, Romania and Ukraine from "Command" to "Territory". This allows greater independence from the Church's London headquarters. Five foreign Catholic clergy were denied entry to Russia in 2002, following a similar internal decision to elevate the status of its four apostolic administrations to dioceses. Meanwhile, German Lutheran Bishop Siegfried Springer, the head of the Evangelical-Lutheran Church in European Russia who was recently denied entry to Russia, has been told he can make one brief return visit. No reason was given for the annulment of his multi-entry visa.
3 May 2005
Kazakhstan's parliament will possibly tomorrow (Wednesday) consider sweeping new restrictions on religious freedom, Forum 18 News Service has learnt. Concurrently, a Baptist leader has been given a heavy fine for leading an unregistered religious community, and his church's activities have been banned. Law Professor Roman Podoprigora commented to Forum 18 that "the religion law does not require registration. This unjust demand is not in any law." Public Prosecutor Galim Kojekenov claimed to Forum 18 that "this is not persecution – we have freedom of conscience here." Planned restrictions on freedom include criminalising unregistered religious activity, banning unapproved "missionary" activity, requiring state approval for religious literature and dress, and widening officials' powers to ban religious communities. The Organisation for Security and Cooperation in Europe (OSCE) has commented that this will "result in non-compliance with a wide range of OSCE commitments regarding human rights, democracy and the rule of law," and raise "serious concerns, particularly with regard to freedom of association, freedom of religion or belief, as well as freedom of opinion and expression."
2 May 2005
About 20 per cent of Belarus' population is Catholic, but less than an hour of the late Pope John Paul II's funeral mass and none of Pope Benedict XVI's inauguration was broadcast on state TV, Forum 18 News Service has found. The only Catholics able to view full live coverage of the funeral were those who can receive terrestrial Polish TV. Catholics were surprised by the small amount of TV coverage, but, "there was no outcry," a Catholic laywoman told Forum 18. That the inauguration of Pope Benedict XVI was not shown on Belarusian television, and given next to no coverage in news broadcasts, "offended us a bit as we wanted to hear about who the new pope was," a Belarusian Catholic journalist remarked to Forum 18. She did not believe the lack of television coverage to be the result of Belarusian state policy, a view supported by Ilona Urbanovich-Sauka of the independent Belarusian Association of Journalists. She told Forum 18 that her colleagues had encountered no evidence of a bar on broadcasting recent Vatican developments. Several believed that the minimal coverage simply reflected unprofessionalism.